Who is a teacher essay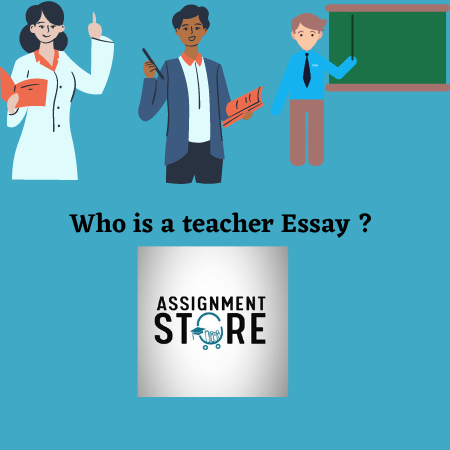 A person who imparts knowledge and guides learners to achieve goals and attain success is a teacher. A great teacher is a person who is willing to learn. A teacher should have the right attitude towards his students, subjects and work. Teachers have a crucial role to play in this society. They are the inspiration and motivation for the leaders of tomorrow. Teachers are important as they make the children future ready. What goes into a person's mind when young stays with him for his lifetime.
They are vested with powers to change the lives of people in a society. Therefore, it is a huge responsibility for a teacher to mentor them to find the right direction.  Once the direction is set, they grow into responsible adults who build great nations. Teachers are there in this profession because they believe in the power of education and have the passion to nurture young minds follow their dreams. This proves the importance of this profession in the society. They dedicate themselves completely to the cause.
Teachers have a knack for spotting great talents very early and shaping them to realize their potential. They open up different possibilities and fan the flames of creativity. They break down complex concepts to simple ones enabling students to decipher easily. The student teacher connect is a significant factor for those who lack stability in their lives. They will be looked upon as role models, who nudge them to dream for and aim the impossible.
Teachers should model love, compassion and patience. A teacher who is warm and approachable will be liked by all and will be willing to lend a helping hand in case of a need. Students generally strive to reach the expectations of a teacher. Hence, it is the duty of the teacher to set high expectations. Effective teachers are skilled leaders who enable collaboration among the students by providing opportunities to work as a team and by encouraging them to take up leadership roles wherever possible. As the saying goes, 'Teaching is the only profession that creates all other professions', it is an obligation of a teacher to uphold the moral and social values and his stature worthy of emulation.
If you like help with your essays , you can check out our custom writing service . This is provided by a panel of essay writers.