Why is exercise important essay ?
Exercises are movements that are structured and intentional. They are repetitive in nature. Exercises are performed intentionally to develop and maintain physical fitness. They have multifarious benefits on humans. Different exercises serve different purposes. Even a brisk walk of fifteen minutes provides energy and mental alertness and creates positivity. Regular exercise has been found to have a positive influence in treating depression, anxiety and even ADHD. It has also been found to mitigate problems arising out of low self-esteem and social withdrawal. A state of inactivity breeds negativity. As chemicals like endorphins and serotonin are secreted in the brain during exercises, it improves the mood by reducing the feeling of loneliness and depression. It helps in recovering from many mental health conditions and in reducing stress as well. Brain receives more blood during exercises that help in increasing the size of the hippocampus that is responsible for memory.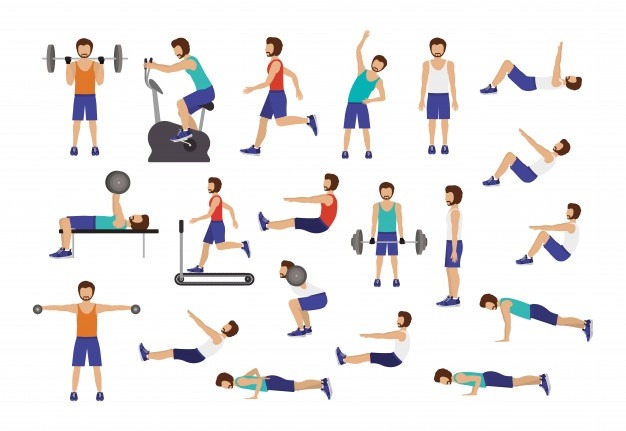 The sedentary lifestyles and long commutes have robbed us the benefits of being physically active. It is important to follow some exercise routine consistently to improve one's health. Aerobic exercises, strengthening exercises, stretching exercises and balance exercises are the four types of exercises everyone should aim to do. At least thirty minutes of moderate intensity workout is required for an adult to maintain a healthy body. Apart from this, some strengthening exercises twice a week and yoga for flexibility can help to boost one's immune system. Weight training helps to increase the bone mass and yoga helps by giving the internal organs a proper workout. Exercises in any form reduce hypertension, sugar and cholesterol and reduce the risk of stroke and coronary heart diseases. Sun exposure while jogging can eliminate the risk of fractures. Chronic diseases can be kept at bay by following a healthy lifestyle. This will ensure that a person remains happy and fit.
We are also offering Essay writing service in USA. You might want to check that out .